Click to make screen go away. It stays away if you check this:
This website-under-construction offers several features:

a

map of ideas

of the Iliad in the form of a 'thematic structure'. It is meant to bring out a pattern of large- and small scale thematic symmetries encompassing the whole poem, presented as a hierarchical tree-structure i.e. an expandable list.
A

new interpretation

of the Iliad based on this structure.
The

Greek text plus a translation

of Homer's Iliad and Odyssey plus Hesiod's Theogony and Works & Days. Greek text and translation are linked to each other by clicking on the line numbers.
a

search engine and study tool

which can select words or lines containing a given word from the Greek text or the translation and bookmark them, or perform an instant lookup in the Perseus database for meaning or grammatical form.
small extra's such as a load/savable notepad with a betacode-converter. Also load/savable bookmarks.

If opened by a up-to-date browser (not Firefox), the pages can be made into a progressive web app. This means all the pages are cached so they do not have to be reloaded and the app can be used offline (recommended).
---
Greek texts and their translations provided by Perseus Digital Library, with funding from The Annenberg CPB/Project. Original version available for viewing and download at Perseus.
Greek word lookup provided by the Perseus Word Study Tool.
All other texts, unless otherwise indicated: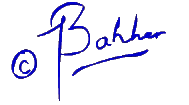 For comments or questions, e-mail Jeroen.
Click to close
≡
| | | | | | | | | | | | | | | | | | | | | | | | | |
| --- | --- | --- | --- | --- | --- | --- | --- | --- | --- | --- | --- | --- | --- | --- | --- | --- | --- | --- | --- | --- | --- | --- | --- | --- |
| α | β | γ | δ | ε | ζ | η | θ | ι | κ | λ | μ | ν | ξ | ο | π | ρ | σ | τ | υ | φ | χ | ψ | ω | <click |
| a | b | g | d | e | z | h | q | i | k | l | m | n | c | o | p | r | s | t | u | f | x | y | w | <press |